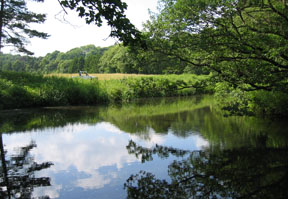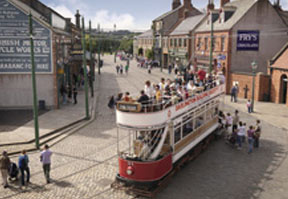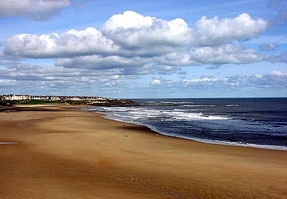 Escape and Explore – There is Something to Suit Every Taste and Budget…
With so much to see and do close to Low Friarside Farm you can choose to explore the beautiful countryside, visit historic landmarks, visit the City, all at your own leisure.
Derwent Walk – this former mineral rail line, which crosses Low Friarside Farm, now provides a 20 mile track for walkers and cyclists passing through woodland, meadows and riverside.
Northern Kites – bird watchers can experience the thrill of the Red Kites. This is one of North East England's most high profile wildlife initiatives, returning these beautiful birds of prey to the region.
Newcastle – with its many cultural activities this City includes Theatres, Sage Concert Hall, Baltic Art Gallery, the Quayside, Millennium Bridge and of course not forgetting the Metro Shopping Centre!
Beamish - The Living Museum of the North is no ordinary Museum. It is a working experience of life in the North as it was in the early 1800s and 1900s.
Why not take advantage of the substantial discount we are able to offer on admission tickets. A great day out for all the family.
Alnwick Castle - the glorious medieval Castle. Second largest inhabited Castle in England and more recently recognised by many for being featured in the Harry Potter films!
Other Attractions
Seaside - visit some of Northumberland's great coastlines with Tynemouth and Whitley Bay closest by and further up the coastline, Bamburgh, the Farne Islands and Holy Island.
National Trust Properties - Gibside, situated opposite Low Friarside Farm, is one of many National Trust properties to be found in the North East of England. www.nationaltrust.org.uk/gibside
Hadrian's Wall - if it is history you want to re-live then a visit to Hadrian's Wall is a must. Britain's greatest Roman monument, 2000 years in the making.
Attractions for all the family - explore Bowes Museum, Tanfield Railway and Hall Hill Farm offering children the chance to touch and see animals at close quarters.